It's been a while since I haven't updated my blog page. So let me begin to catch up to date here. Today I got two packages filled with good shit. Let's see what I got:
Super Mario Bros. 2
Contra
Teenage Mutant Ninja Turtles 3: The Manhattan Project
Mega Man
Mega Man 5
Yoshi's Cookie
Thanks go out to TheFrisbee over at Nintendo Age for providing me the game listed above.
Oh but wait, it doesn't end there. I'm just getting started. I also got some really neat, and rare old school NES accessories too.
NES Advantage (CIB)
NES Satellite (CIB)
NES Max (CIB)
Thanks go out to michiganfan2 over at Nintendo Age for providing me these rare gems.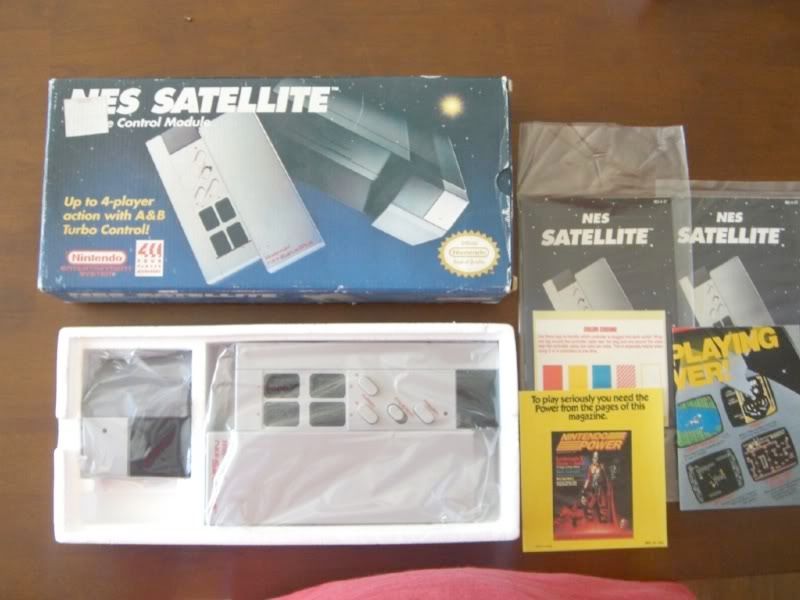 Yesterday I also got Roller Games from eBay in the mail but guess what!? The fuckin' cart is cracked from the top label from left to right. Damn you Discount Games. First it takes him 2 1/2 weeks to get my shit and it arrives damaged after he stated on the auction the condition was fine. Whatever!
2 days agao I got Mega Man 6 from eBay too. TheFrisbee thought he had Mega Man 6 in that old 6 game deal from weeks ago but he didn't. So I had to go to eBay and bid on a copy of Mega Man 6.